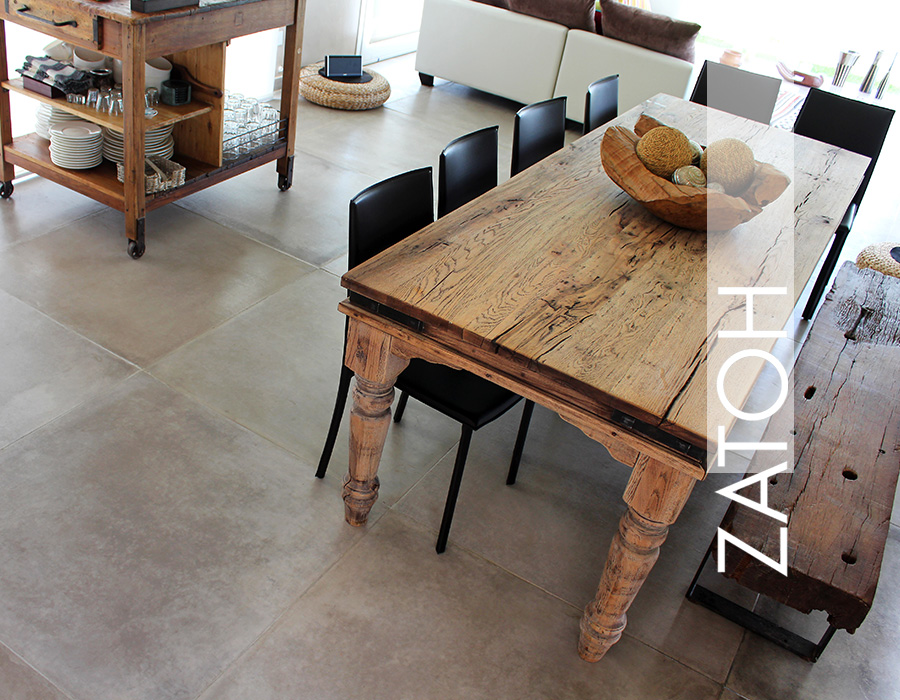 Zatoh
ZATOH
tiles are a product developed by EDFAN Europa, a leading brand in solutions for cement floors & walls.
With the naturalness of cement, its textures reproduce different natural materials and offer a solution to the most demanding technical standards.
ZATOH tiles are manufactured with innovative production techniques, achieving pieces of large size, low thickness, and high mechanical resistance.
This product stands out for its versatility and the possibilities it offers in any condition. Its different finishes and shapes create a connection between indoor and outdoor spaces.
ZATOH is a trendsetter in floors or walls coverings.